Contains Spoilers for Episodes 1 & 2
With the Star Wars Skywalker Saga now complete, Lucasfilm have decided to broaden our journeys to a long time ago in a galaxy far, far away and explore new characters, planets and stories. The first of these spin-offs is The Mandalorian, a high-budget miniseries exclusive to the Disney+ streaming service, which has finally reached audiences in the UK. Created by Iron Man and Elf director Jon Favreau, The Mandalorian feels like the creation of a seven-year-old Star Wars fan playing with his action figures, conceiving his own version of Boba Fett to go on bounty hunter adventures with various random Star Wars characters, from an IG droid to a group of Jawas. And this is not a bad thing; there's a wonderful blend of both familiar and original elements in The Mandalorian, which feels like the product of talented filmmakers revelling in the chance to finally tell their story in the Star Wars playground.
Chapter 1: The Mandalorian kicks things off on a much more somber note than we're perhaps used to with Star Wars. There's a murkier colour palette, an increase in violence, and our goofy side character is quickly – and rather brutally – frozen in carbonite by our protagonist. It's easy to be concerned that this is Star Wars taking itself too seriously, even with a wry joke about Life Day (a reference to the infamous Holiday Special), but gradually the episode showcases more of the whimsy and humour we've come to expect from this franchise, before ending on the reveal of the adorable Baby Yoda (known "officially" as The Child).
There's a lot going on in Chapter 1, starting off with an extended prologue to set the mood, before introducing a collection of side characters, including Greef Karga (Carl Weathers); the mysterious Client (Werner Herzog); and the Mandalorian Armourer (Emily Swallow) – who are all essentially labelled "we will be important later" – before moving on to the show's adventure-of-the-week format, which this time follows Mando (Pedro Pascal) going after a mysterious individual. It can feel a little unfocused and all-over-the-place, but it does introduce key aspects of the unfolding narrative that need to be introduced, so I can forgive it for feeling a little clunky at points.
A highlight of the episode is Kuiil (voiced by Nick Nolte, whose catchphrase "I have spoken" is destined to become a meme, if it hasn't already), who teaches the Mandalorian to ride a Blurrg in what at first seems to be a comic scene, before revealing a tease regarding the main character's backstory. There are lots of hints towards Mando's origins: he's explained to be a Foundling, the Mandalorians rode great beasts many years ago, and the group suffered from a Great Purge. I'm sure more hardcore Star Wars fans are more familiar with these elements than myself, but I'm hopeful to see these explored over the course of the show. We also get a nice cameo from Taika Waititi as IG-11, who is also after the mysterious being – who later turns out to be Baby Yoda – before being shot by Mando.
The episode is directed by Dave Filoni, of Star Wars: The Clone Wars and Star Wars: Rebels fame, and I felt that, as his live-action debut, he did a very good job, even if I felt the opening fight scene was a little too shaky-cam for me. Rogue One: A Star Wars Story cinematographer Greig Fraser returns to the franchise to capture some wonderfully-realised vistas, albeit with his darker, less saturated colour palette seen in the anthology film.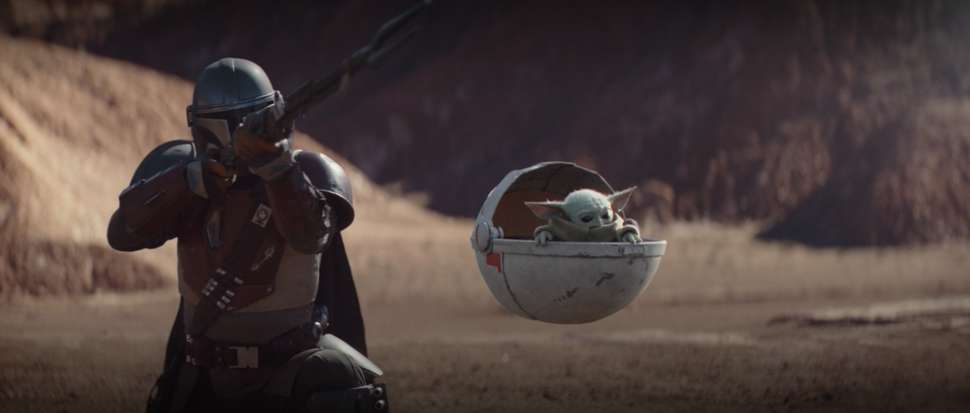 Chapter 2: The Child, directed by Rick Famuyiwa and shot by Barry Idoine, is only half an hour long, but feels much more confident than its predecessor. Starting off with the Mandalorian and the Child making their way across Arvala-7, Favreau's script takes some time out for some cute moments between Mando and his small green bounty, before introducing an adventure-of-the-week story with the Jawas. There's a great set-piece with Mando chasing them, which not only showcases the show's movie-quality production values, but also reminds us how silly the Star Wars universe can be, even if the main character here is a ruthless bounty hunter. The Jawas send Mando off on a quest to find The Egg, and Baby Yoda Force-lifts a giant hairy rhino into the air. It's a lot of fun, and feels looser and more playful than Chapter 1.
The production values are top-notch across both episodes, feeling like sequences from a main Star Wars film rather than a TV series. The Mandalorian utilises ILM's StageCraft, a revolutionary technology that allows actors to be filmed against large screens displaying computer-generated, virtual-reality backgrounds. It's an incredible technical feat, but one that goes virtually unnoticed in the show. None of it looks fake, and while there are some cheats with depth of field, it really does look like they filmed out on location. I imagine that George Lucas is probably quite jealous that he didn't have such resources back in 1977, but it goes to show just how far Industrial Light and Magic have come in 40 years. The production design throughout is very consistent with other entries in the Star Wars saga, but also doesn't feel too derivative, whilst Black Panther composer Ludwig Göransson's score has a very intriguing western vibe, coupled with electronic elements. It's very different to the classic John Williams Star Wars soundtracks, but gives the show a unique edge.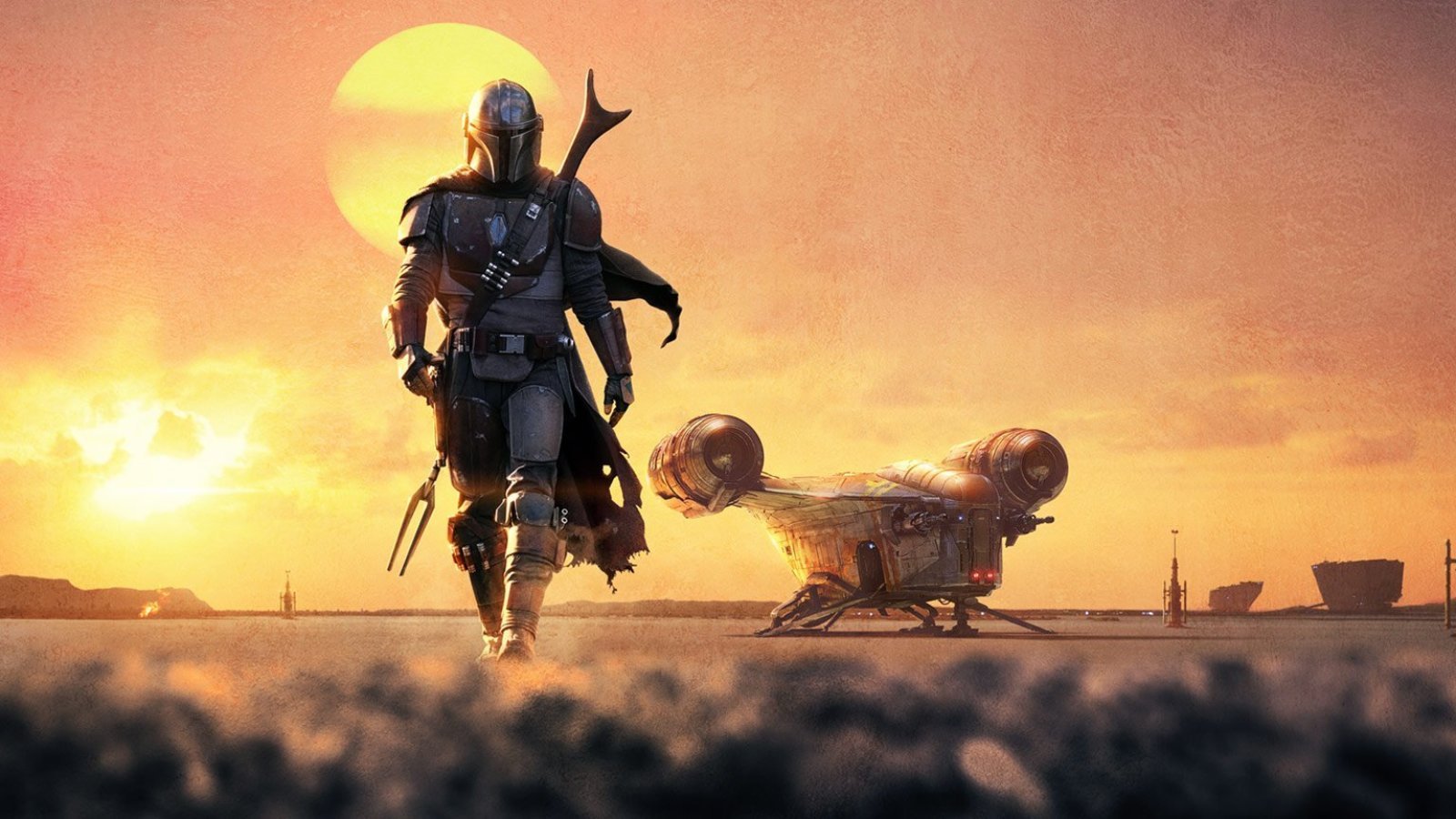 Overall, The Mandalorian is off to a great start with these first two episodes. It takes familiar aspects of Star Wars (the main character is a re-worked Boba Fett, IG-11 is basically IG-88, the appearance of the Jawas, a Yoda creature, etc.) but adds just enough new elements to make it feel refreshing after how nostalgia-driven Star Wars: The Rise of Skywalker felt. Whilst this isn't a bold re-imagining of Star Wars, it's an engaging, fun and welcome addition to the franchise, and certainly one I'm happy to see more of. I'd love to see a more radical departure from the familiar Star Wars iconography some day, but if The Mandalorian continues to tell a brand-new story with the familiar Star Wars iconography, I think it will continue to be a great success.
The Mandalorian returns next week, as does our review blog! Head here to read everything so far….