Arriving at the height of Doctor Who's popularity in the 1970s, Season 14 saw Tom Baker return for his third year as the Time Lord, along with fan-favourite companion Sarah Jane Smith (Elisabeth Sladen), for more adventures in space and time. This season also saw the departure of Sarah, the introduction of beloved companion Leela (Louise Jameson), and was the last under producer Philip Hinchcliffe's watch, providing viewers with such memorable villains as the scarred Master, the deadly VOC Robots and the sinister foe from the future, Magnus Greel.
It may be over 40-years old but this classic season of Doctor Who is seeing a new lease of life in Doctor Who: The Collection – Season 14, available on Blu-ray from BBC Studios. All twenty-six episodes are collected together for the first time, restored in high-definition, and accompanied by a TARDIS-full of special features. Is this box-set worthy of Doctor Who's so-called "golden years", or would it be best to throw it into the depths of the Mandragora Helix?
Season opener The Masque of Mandragora is an odd story to start the run, but nicely showcases the traditional Who blend of high-concept science-fiction with a fun historical adventure. It may not be up there among Baker's best adventures in the TARDIS but is an enjoyable watch nonetheless, with plenty of great moments to spare. The Hand of Fear, meanwhile, brings the TARDIS to the present-day (by which I mean 1976), where the Doctor and Sarah land in a quarry – which really is supposed to be a quarry this time. An adventure with a disembodied stone hand starts off as a engaging, horror-influenced story, before going slightly off the rails when the conflict takes the TARDIS to a rather lacklustre alien planet, by which time the budget must have run out. Despite this, Judith Paris' portrayal of baddie Eldrad is a joy to watch and the final moments show-off just what a wonderful pair Baker and Sladen were.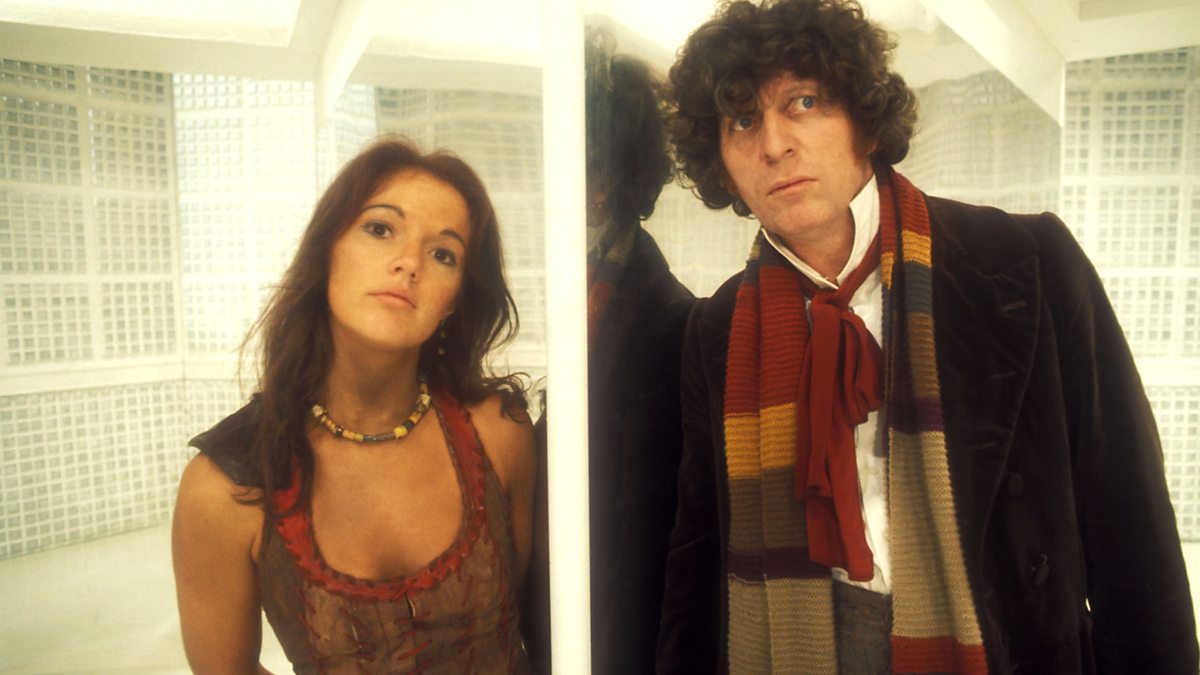 We then get the – at the time – incredibly controversial The Deadly Assassin, (who would have thought a story set on Gallifrey, detailing the history of the Time Lords would drive fan controversy?) which blends the style of 70's conspiracy thriller with brilliantly surreal sequences in the Matrix – over twenty years before the Wachowski's famous film. Peter Pratt's scarred Master is still creepy now, and the story's surprising level of violence may surprise some, and was heavily criticised at the time. The Face of Evil is a severely underrated debut story for Louise Jameson's new companion Leela, with a plot revolving around a deranged super-computer and the tribal descendants of a a space Survey Team. It's a bit silly and the Tesh look utterly ridiculous, but its great fun.
Next, the Doctor and Leela investigate a murder mystery in The Robots of Death, which boasts some of Who's most unique production design and fascinating world-building from writer Chris Boucher (who also penned the previous story). Robots is a classic for a reason, and it's interesting to see its iconography lasting into more recent stories like The Impossible Planet and Voyage of the Damned. Season 14 then concludes with The Talons of Weng-Chiang: a Victorian-set masterpiece dripping with Gothic atmosphere and some unsettling imagery. It's wonderfully macabre, but balanced with some light touches of humour and a brilliant villain. This new Blu-ray remaster also features optional new CGI effects, courtesy of Niel Bushnell, which enhance an already-brilliant serial.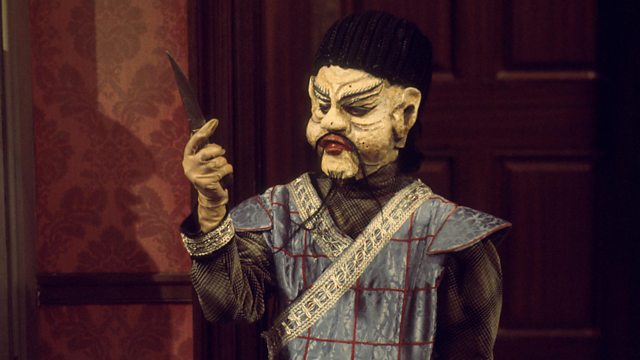 Unfortunately, where Talons is let down is with its approach to its East Asian characters. There's no denying that Talons' portrayal of its East Asian cast is racist, especially with the use of make-up to make white actor John Bennett "appear" East-Asian, and there were understandable concerns regarding the serial's BFI screening in March. Modern audiences have to consider that the world in which this serial was made in 1977 was not the world we live in today, and I don't feel that the offensive portrayal was not intended as such, nor as an act of malice. If anything, you could note that it's an element taken from Talons' penny dreadful influences.
All of the bonus features from each story's DVD release have been carried-over into this new Blu-ray box set, but the team at BBC Studios have also given fans more to sink their teeth into. The 1977 documentary Whose Doctor Who has been given a new HD transfer and is accompanied by a sequel documentary Whose Doctor Who Revisited. Presented by Toby Hadoke, Revisited is perhaps a slightly strange inclusion, but touches on the impact of the original film – whether it be its participants seeing their younger selves, remembering loved ones or the story of how a segment of otherwise missing episode Four Hundred Dawns was saved by the Doctor Who Appreciation Society. Hadoke himself keeps what feels like a slightly all-over-the-place documentary together, with both a good sense of humour and a sensitivity that aids the film's more melancholic moments.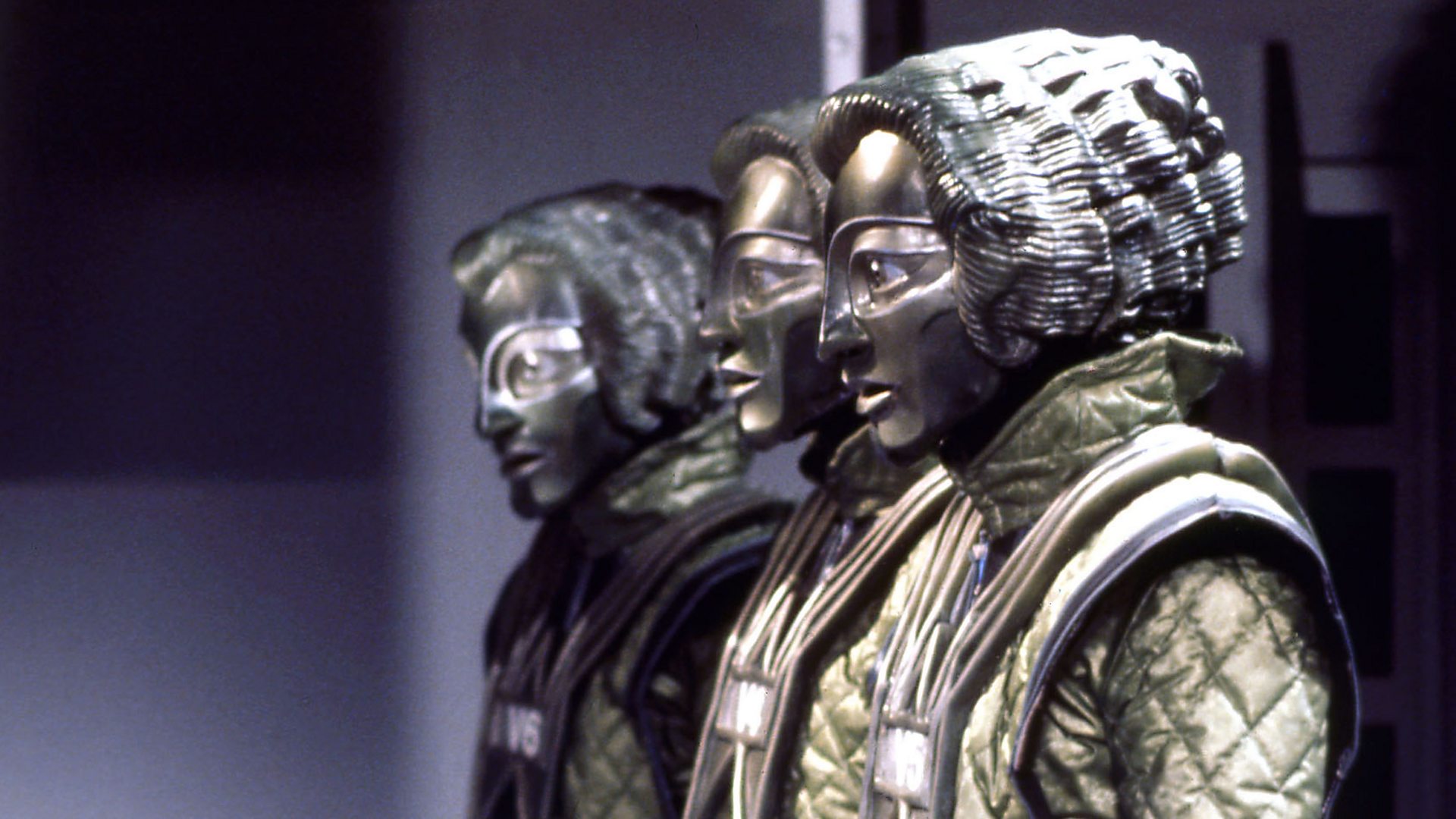 A new series of Behind the Sofa is also present with Tom Baker, Louise Jameson and Philip Hinchcliffe on one sofa and Sophie Aldred (Ace, 1987-89) and Peter Purves (Steven, 1965-66) on the other. This might actually be my favourite series of Behind the Sofa yet, with some lovely anecdotes, warm banter and witty remarks from the enigmatic Mr Baker. There are Making-Of documentaries for each story – taken from the DVD releases – although a small but welcome addition is An Audience with Mr Sin – Deep Roy Interview. Roy wasn't included on either of the two Talons DVD releases, so his presence here is lovely to see, talking a little about his time on Doctor Who, but also showcasing his varied career outside the show. An unedited selection of film trims from The Face of Evil are included, as are new commentaries with Tom Baker and Matthew Sweet on Parts One and Three of Face and Parts One, Four and Six of The Talons of Weng-Chiang, along with a special interview Philip Hinchcliffe: In Conversation with Matthew Sweet.
The real gem of this set though is Our Sarah Jane – The Life of Elisabeth Sladen, which acts as a feature-length tribute to one of Doctor Who's most beloved companions. There's no denying the impact that Elisabeth Sladen's character had over multiple generations of children, from those who grew up watching her in the 70's, to those who were introduced to her when she returned to the programme thirty years later, and led the wonderful The Sarah Jane Adventures for five glorious seasons. David Tennant (The Tenth Doctor, 2005-10), Tommy Knight (Luke Smith in The Sarah Jane Adventures), Sadie Miller (Sladen's daughter), Alan Ayckbourne (playwright) and many more pay tribute to Elisabeth Sladen in this documentary, but its hard not to well-up upon watching Tom Baker revisit his adventures with Sarah Jane with tears in his eyes. Elisabeth Sladen is an icon to generations of fans, and will no doubt remain so for generations to come, and this documentary from Chris Chapman and company is a beautiful tribute to a true Doctor Who legend.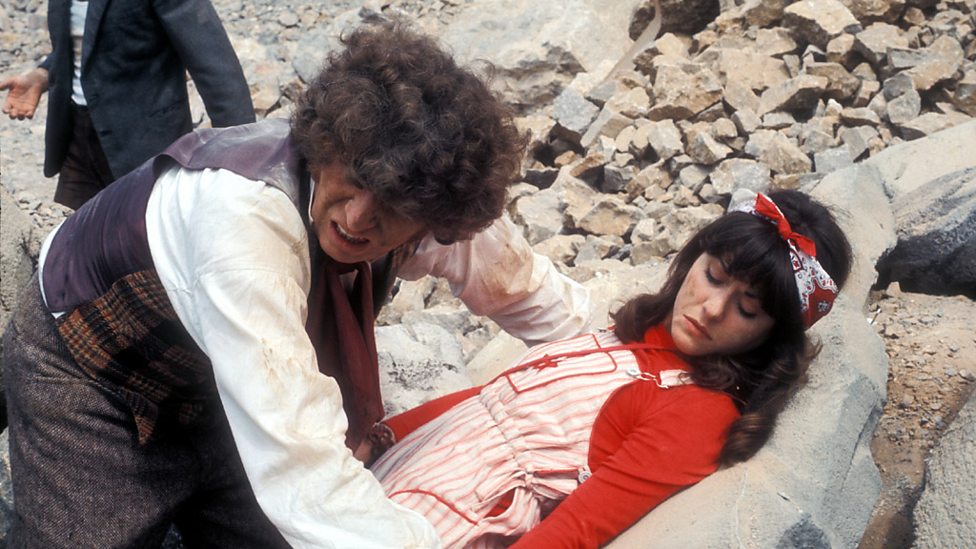 Overall, Doctor Who: The Collection – Season 14 is yet another triumph from BBC Studios. The limited edition packaging is lovely, the artwork from Lee Binding is stunning, and these episodes have never looked better. It's unfortunate that we can't have full-HD remasters, or even remasters up to the quality of Season 19's Blu-ray release, but these are unfortunately outside of the restoration team's control (due to the varying quality of the material available). The new special features are very welcome, but its very much adding to the excellent bonus features previously released on DVD. What we have is a terrific series of Doctor Who accompanied by a wealth of special features, all packed together in a high-quality box set that is sure to be a welcome addition to any Who fan's collection.
Doctor Who: The Collection – Season 14 is getting a re-release on Limited Edition Blu-ray on 27 July: https://amzn.to/2SXKoiZ