If you're here for their special Lockdown online event… it's already sold out!! But… you can sign up for future events, right here: https://www.secretcinema.org/mailing-list-form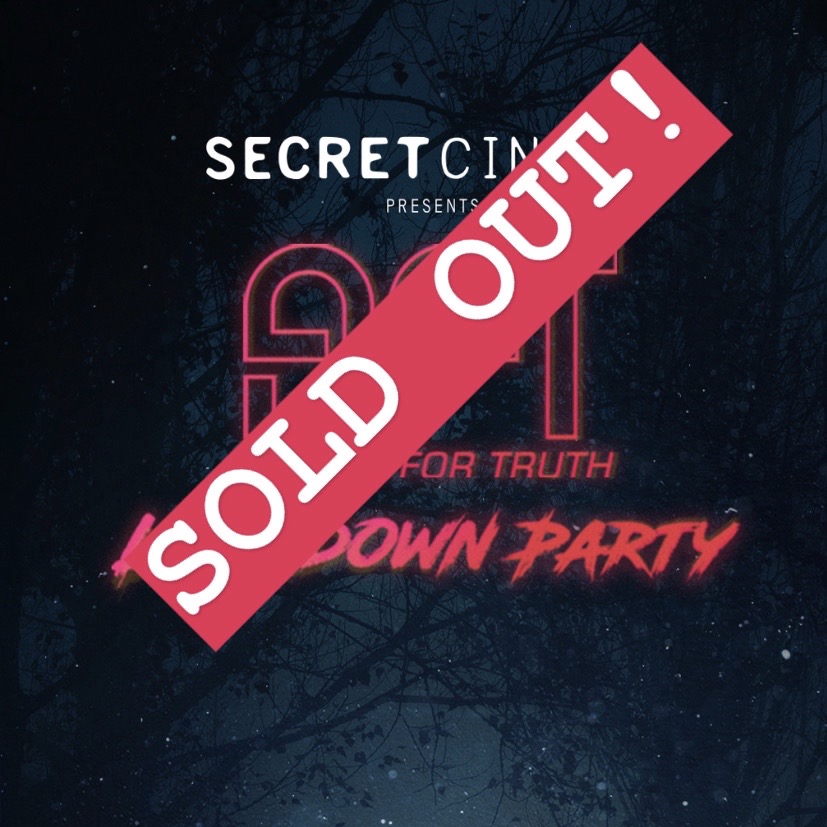 As well as the Scoops Ahoy Ice Cream van touring the UK at the moment, see what happened when we visited the Exeter van on our Instagram here, Secret Cinema have also unveiled the teaser campaign for its highly anticipated November production of the critically-acclaimed Netflix original drama series Stranger Things. 
Launched across their Instagram, Twitter and Facebook, Action for Truth campaign is a whistle-blowing organisation launched by ST character Murray Bauman, a private investigator and former hack who is obsessed with uncovering the truth behind the mysterious goings-on in Hawkins.
Murray is looking to recruit "Truthers" to his organisation so they can expose the manipulations and coercion's that has made Hawkins hell. To join the organisation, Secret Cinema has created an online puzzle-game that all Truthers will need to complete. Do you have what it takes to crack the code and help expose the man?
A series of clues are revealed that will help all Truthers. Crack the code here:

http://actionfortruth.network
To coincide with the launch of Stranger Things 3 on Netflix, a Scoops Ahoy ice cream van – complete with eerie Stranger Things melodic chimes – has been touring around the UK and Ireland. Fans who spot the van not only receive some delicious free retro ice-cream, but also have an opportunity to find out more about Action for Truth and there's a few places left for it to visit:
Monday 15th July, Hawkins Destination, Manchester; Hawkins Destination, Liverpool

Wednesday 17th July, Dundrum, Dublin
Secret Cinema Presents Stranger Things

runs from Wednesday 13th November until Sunday 23rd February at a secret London location. Tickets are priced at £49 + booking fees and are available from

https://tickets.secretcinema.org/stranger-things